Sometimes making small mistakes early can lead to big problems late. Hello, my name is Michael Stack and I'm the CEO of Amaxx. And today I want to talk about the post-injury investigation piece, and we talk a lot about video and recording these things and mechanism of injury and all kinds of different things that go into making a proper investigation. Well, those things are super, super important, and they make the claim investigation process so much easier to get that information, right? I don't want you to miss the essential information, essential information, particularly when you're filling out a first report of injury and you're documenting actually what happened.
Pieces Of Essential Information
This piece is so easy to get right at the beginning and it can cause big problems late.  Like it just takes a little bit of attention. It takes a little bit of a systematic way to do it so that you do in fact, get this information right, every time out of the gates to avoid big problems late. So I want to talk about these pieces of essential information. So you need the injured employees name. So you need their name, you need their date of birth. So you need their date of birth, either social security number and then you also need to make sure their wage information is correct. So their wage information is correct when you're figuring the average weekly wage, the wage information can be correct when this goes to, if it ever goes to trial or litigation, not having this right is causing big problems, not having their social security number, right? Can cause big problems not having their date of birth and her name right. Can cause big problems.
Put Systems In Place
There's a lot of problems that come in by having these two things wrong in particular social security number and the wage information. The wage information I would say is missed a lot of times unnecessarily and causes a lot of problems unnecessarily, put a system in place, make it systematic, making sure that you have someone doing this that is dialed into the importance of it. Oftentimes this is just kind of passed off to a low-level employee and they're like, I don't know, you know, 725 bucks a week, whatever, then make something up, but it's not right. And it causes big problems. Do it right. Avoid issues late. And it's going to save yourself a lot of time, headaches and energy. Again, my name is Michael Stack. I'm the CEO of Amaxx. And remember your work today in workers' compensation can have a dramatic impact on your company's bottom line, but it will have a dramatic impact on someone's life. So be great.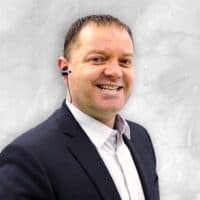 Author Michael Stack, CEO Amaxx LLC. He is an expert in workers' compensation cost containment systems and helps employers reduce their workers' comp costs by 20% to 50%.  He works as a consultant to large and mid-market clients, is a co-author of Your Ultimate Guide To Mastering Workers Comp Costs, a comprehensive step-by-step manual of cost containment strategies based on hands-on field experience, and is the founder & lead trainer of Amaxx Workers' Comp Training Center, which offers the Certified Master of Workers' Compensation national designation.
Contact: mstack@reduceyourworkerscomp.com.
Workers' Comp Roundup Blog: http://blog.reduceyourworkerscomp.com/
©2021 Amaxx LLC. All rights reserved under International Copyright Law.
Do not use this information without independent verification. All state laws vary. You should consult with your insurance broker, attorney, or qualified professional.