Medicare Set-Asides are a pain-in-the-neck nightmare for many workers' compensation stakeholders. They are expensive, complicated, and seemingly fraught with landmines. One misstep could cost a bundle for you and anyone else involved.
Concerns over MSAs result in a plethora of workers' compensation claims left open – often years after they could have and should have been closed. Payers end up spending far more for ongoing medical than would have been allocated in an MSA, had the case been settled long ago.
But there is good news! MSAs don't have to be ridiculously expensive or complex. Yes, they need to be carefully managed, and they need to be overseen by someone with a deep understanding of the intricacies of the Medicare Secondary Payer Act and the Centers for Medicare and Medicaid Services' processes. Employers, payers, and others who have a basic insight into MSAs can approach claims settlement realistically, getting long-term claims off their books and helping injured workers to be in the best position to move forward with their lives.
A major employer and an MSA expert will take a deep dive into the issue during the 74th annual Workers' Compensation Educational Conference (WCI), Aug. 11 – 14 at the Orlando World Center Marriott. Their focus will be on ways to measure and manage MSA costs. The session, Optimizing Settlement Outcomes by Measuring and Managing MSA Costs takes place Wed., Aug. 14, at 10:00 a.m. I'll have the pleasure of moderating the session.
 Measuring 
The first step in assuring accurate future medical costs is to know what is in them. For example, do you know:
How many of your MSAs contain prescription drugs, the most commonly cited reason for high MSA costs?
How many contain prescription medications?
Your average CMS approved MSA amount?
Your trend lines year over year for your MSA program?
Attorney Dan Anders, the chief compliance officer for Tower MSA Partners, and Kris Sallee, claims manager-Eastern Region for American Airlines will provide metrics that will help you determine your MSA program success. Anders will show national standards, while Sallee will offer her company's metrics to better understand how to measure your own program. Most importantly, the speakers will explain what the metrics mean and how they can be used to improve your MSA program. 
Cost Management
Once the metrics are understood, it's time to get down to the business of actually managing the costs of an MSA. The same types of best practices used for handling claims also come into play when developing MSAs, such as clinical interventions. For example, reducing unnecessary treatments and medications during the claims handling process will reduce the cost of the MSA.
Certain treatments, such as spinal cord stimulators and revision surgeries are most likely to increase MSA costs – and are often unnecessary. Likewise, certain medications may no longer be needed for the injured worker. Or there may be instances where a generic medication can be substituted for a brand name, either currently or in the near-term future when a patent for a particular medication expires.
The speakers will show attendees how to draft an MSA with an eye toward cost and frequency, as well as identifying opportunities to limit the MSA before sending it to CMS. Submitting the MSA can be tricky, and the panelists will address the necessary steps, especially the re-review process, when a dispute can be raised.
Finally, the speakers will allocate time for questions about all things MSA.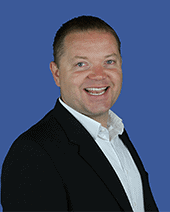 Author Michael Stack, CEO Amaxx LLC. He is an expert in workers' compensation cost containment systems and helps employers reduce their workers' comp costs by 20% to 50%.  He works as a consultant to large and mid-market clients, is a co-author of Your Ultimate Guide To Mastering Workers Comp Costs, a comprehensive step-by-step manual of cost containment strategies based on hands-on field experience, and is founder & lead trainer of Amaxx Workers' Comp Training Center .
Contact: mstack@reduceyourworkerscomp.com.
Workers' Comp Roundup Blog: http://blog.reduceyourworkerscomp.com/
©2019 Amaxx LLC. All rights reserved under International Copyright Law.
Do not use this information without independent verification. All state laws vary. You should consult with your insurance broker, attorney, or qualified professional.