Interested stakeholders in the workers' compensation claims process should seek creative methods to reduce workers' compensation program costs without cutting corners.  When looking for ways to reduce costs, the well being of the injured employee is paramount.  One step that can be taken is to use field nurse case managers to better direct care, and do so in a cost-effective manner.
It All Starts with the Claim Handler 
When a claim handler is faced with a new and severe claim, it requires immediate attention. The injured worker may have a life-altering injury at work requiring emergency surgery before the adjuster even sees the claim. These injuries are crush injuries, severe fractures, spinal injuries, or closed-head injuries.  The claim handler should also ask the following questions:
Does the injured employee require an extended hospital stay?
Does the injured employee have adequate in-home medical care or is an outside service provider recommended?
Will the injured employee require more surgery?
These are questions that must be answered, and if the claim handler is unavailable, a Field Nurse Case Manager can be very useful.
What is a Field Nurse Case Manager?
Field Nurse Case Managers are typically a registered nurse who specializes in the coordination of medical care of injured employees in workers compensation cases.  They are aware of a variety of resources that manage the claim and bring a high level of medical care to the employee and ensure the proper utilization of services and resources.  They can serve as a "go-between" for the various other interested stakeholders – multiple medical facilities, doctors and other specialists, and vocational rehabilitation consultants.  They can also serve as a resource for friends and family members of the injured employee by ensuring the injured party receives a high quality of medical care when they are off work for an extended period.
Benefits of Field Nurse Case Managers
There are many benefits to using a Field Nurse Case Manager.  Here are some examples of how an employee can receive best in class service, while not requiring the insurance carrier to spend significant amounts of money on a claim.
Help ease the transition from hospital to home and beyond.
Insurance carriers sometimes look at short-term costs, but forget the long-term risks.  It can be easily forgotten that employees who sustain serious trauma have virtually every aspect of their life impacted.  A Field Nurse Case Manager can assist in the transition by monitoring medical care and educating family members on the needs of the injured employee.
Secure medical records faster than the claim handler.
A claim handler is often burdened with several important tasks that are time-sensitive, and requesting medical records is often a low priority that causes delays.  An experienced Field Nurse Case Manager will know where to go in the hospital, and who to speak with to get this much needed information.
Help make a discharge from hospital to home easier.
Employees with severe injuries can receive medical care and treatment in-home.  By using a Field Nurse Case Manager, this care can be coordinated to take place by ensuring it is provided correctly, and assist with issues concerning transportation to/from appointments.
Will stay on the case until the injured worker is stabilized.
The Field Nurse Case Manager assists the injured employee's initial needs of moving from the hospital to home, ongoing medical care, and other issues.  They also serve as a point of contact regarding pressing medical concerns and can attend medical appointments with the employee.  There is also a benefit to working with a FNCM when it comes to chronic pain or mental health concerns.
Provides the injured worker resources of care.
The Field Nurse Case Manager provides the injured employee a resource with all interested stakeholders.  By assigning a FCNM, the employee can better understand what care is best, provide answers to questions, durable medical equipment assistance, arrange in-home medical care, and seek to improve the employee's daily life.
Conclusions
Field Nurse Case Manager workers have a special job coming to a severely injured worker needing help. They aid in many areas, not only to the injured party but also to the family. The Field Nurse Case Manager helps the carrier by obtaining much needed information about the injury, while at the same time assist the employer by providing updates on the injured employee's status.  Most importantly, the worker gets help to focus on healing with quality service that only a nurse can provide.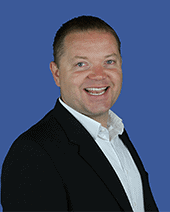 Author Michael Stack, CEO Amaxx LLC. He is an expert in workers' compensation cost containment systems and helps employers reduce their workers' comp costs by 20% to 50%.  He works as a consultant to large and mid-market clients, is a co-author of Your Ultimate Guide To Mastering Workers Comp Costs, a comprehensive step-by-step manual of cost containment strategies based on hands-on field experience, and is founder & lead trainer of Amaxx Workers' Comp Training Center.
Contact: mstack@reduceyourworkerscomp.com.
Workers' Comp Roundup Blog: http://blog.reduceyourworkerscomp.com/
©2019 Amaxx LLC. All rights reserved under International Copyright Law.
Do not use this information without independent verification. All state laws vary. You should consult with your insurance broker, attorney, or qualified professional.